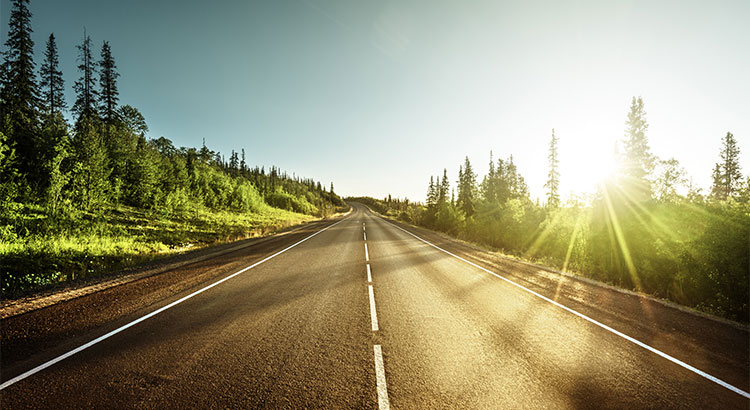 CoreLogic recently released a report entitled, United States Residential Foreclosure Crisis: 10 Years Later, in which they examined the years leading up to the crisis all the way through to the present day. With a peak in 2010 when nearly 1.2 million homes were foreclosed on, over 7.7 million families have lost their homes throughout the entire foreclosure crisis.
Dr. Frank Nothaft, Chief Economist for CoreLogic, had this to say,
"The country experienced a wild ride in the mortgage market between 2008 and 2012, with the foreclosure peak occurring in 2010. As we look back over 10 years of the foreclosure crisis, we cannot ignore the connection between jobs and homeownership. A healthy economy is driven by jobs coupled with consumer confidence that usually leads to homeownership."
Since the peak, foreclosures have been steadily on the decline by nearly 100,000 per year all the way through the end of 2016, as seen in the chart below. This is good news for many who have struggled through these years. The crisis is not over, but it has declined to the point where distressed properties now comprise a very small percentage of the entire housing market.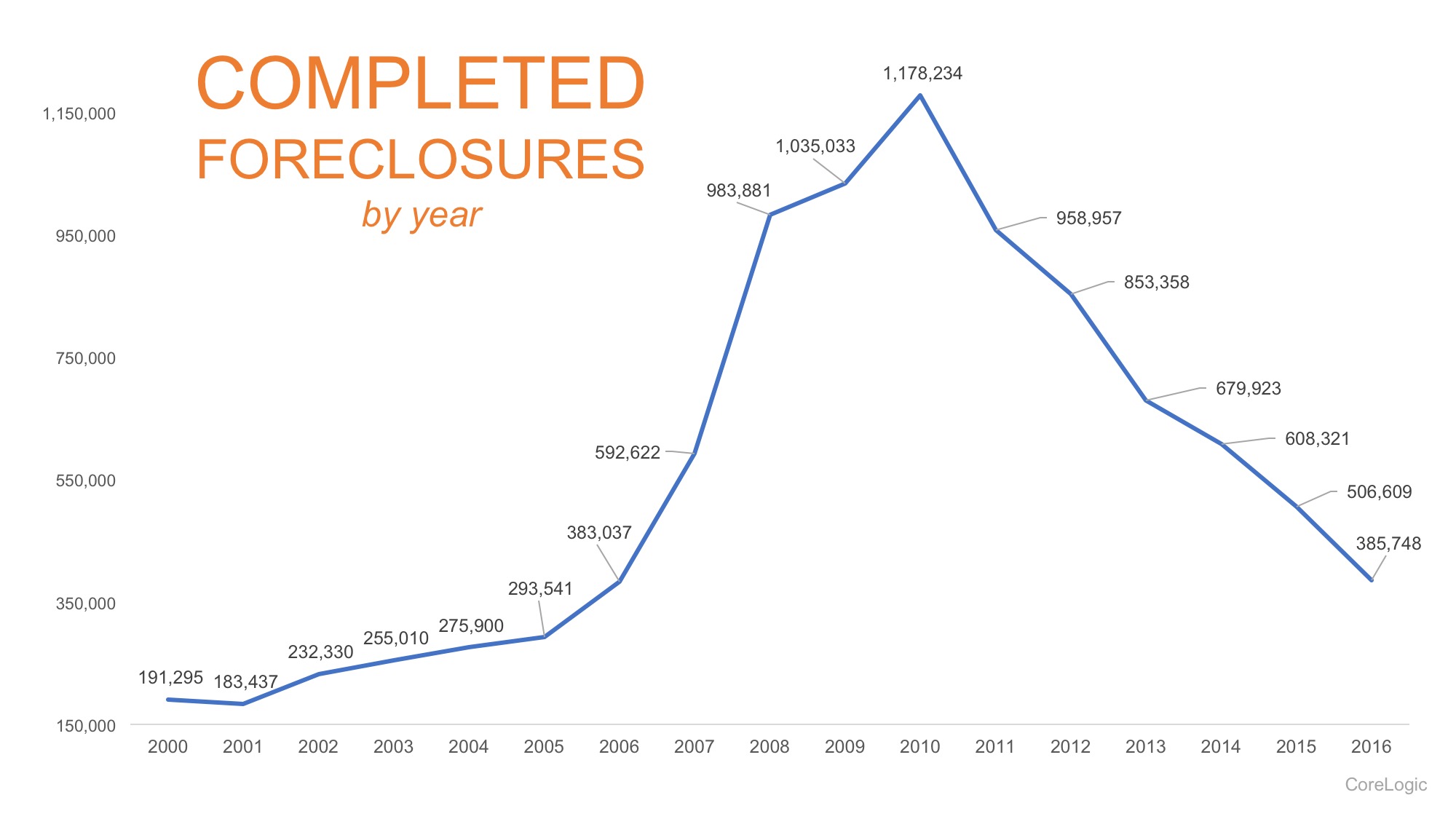 If this trend continues, the country will be back to 2005 levels by the end of 2017. Whether or not we will achieve the low levels experienced in 2001, and how long that might take, remains to be seen.
Bottom Line
As the economy continues to improve and employment numbers increase, the number of completed foreclosures should continue to decrease. A strong housing market has been and will continue to be intricately intertwined with a strong economy. Questions? Please ask. As always, I am here and happy to help!