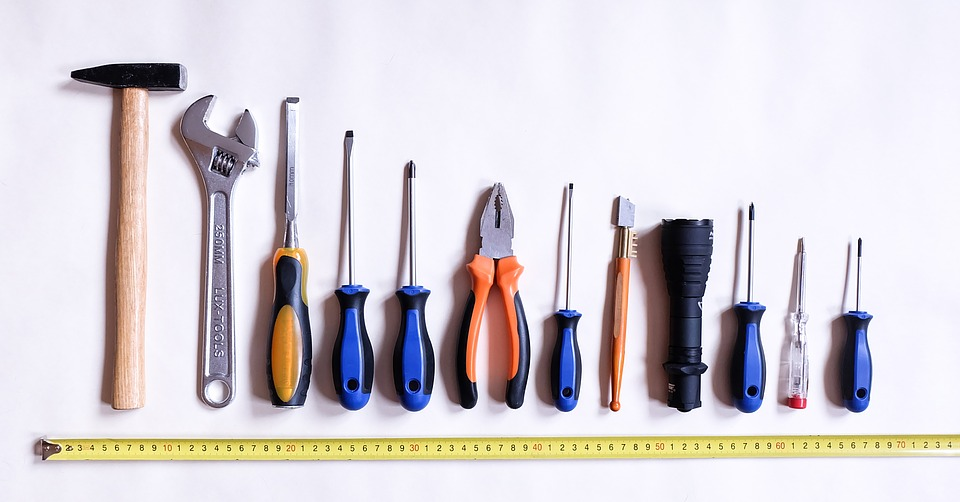 Image courtesy of Pixabay
This week I am sharing a blog post from do-it-yourself guys Ray Flynn and Bret Engle. They are committed to DIY home projects and repairs with a real heart for the environment. If you'd like to know more about them, please check out their website at  diyguys.net. And while I don't necessarily agree with all they have to say (Don't wait to connect with a great lender, and don't try and figure out loan products yourself. And when evaluating neighborhoods, properties, and home values, seek the advice of a great Realtor. Working with trusted professionals from the beginning will help ensure success from the start!), they have some good advice. Enjoy!
"Is a fixer-upper a good deal for first-time homebuyers? Well, the answer is that it depends. Here is everything you need to know to make a smart choice.
Finances of Homebuying
Before you can go any further, you should understand the homebuying process. As Architectural Digest explains, you need to begin with a hard look at your finances. Check your credit rating and clean up your history as needed. Then, look carefully at your budget. You should total your monthly income, reduce it by your monthly expenses, and calculate what you have left for your new home. This amount should include all the usual homeowner's expenses, such as your mortgage, utilities, insurance, and taxes. You should also budget for your down payment, which normally is 20 percent. You can use a home financing calculator to help with your numbers. For a fixer-upper, remember you will need to allot funds for repairs as well.
Once you are comfortable with your numbers, it's time to apply with a lender for pre-approval on a loan. Before you meet with a lender, however, you'll need to think about the type of loan you wish to pursue, which begins by researching which one works best for your situation. For instance, if your fixer-upper doesn't need a lot of work, a conventional loan might be in your best interest. Not only will you have a choice between fixed-rate and adjustable-rate loans, but borrowers who put down more than 20 percent can avoid additional mortgage insurance payments. What's more, conventional loans are also lower in cost than some loans provided through government programs.
Budgeting for Repairs
As mentioned, if you jump into a fixer-upper, you will need to plan for your repairs. Sometimes, fixer-uppers can mean major renovations, and you may need to pay for some big-ticket items before you can even move in, such as electrical, foundation, plumbing, or roof repairs. Not only can these issues need immediate attention, they typically require the expertise of a professional contractor. If your home merely requires cosmetics, such as new flooring, appliances, cabinets, and countertops, you can hit the jackpot. In that situation, chances are you can move in and do repairs when you have the time, money and energy.
You may need to invest in some quality tools for your toolbox. Assemble the right power tools, such as drills, sanders, jigsaws, and the like. Don't skimp on your basics! You may be surprised at what a difference even a well-made hammer will make in efficiency and workload. And since being able to do it yourself can save you money over hiring the work, you will come out ahead in the long run. Either way, when you're searching for homes you should have a good idea what you can afford to bring the property up to speed.
As you budget for your renovations and upgrades, you'll need to remember that larger items like ripped up carpet, older appliances and even big chunks of drywall can't just be thrown into the trash. You'll either need to find a way to dispose of these items or pay for removal services to have all your junk taken away.
Finding the Right Place
Once your finances are fully in order and you know what you can afford for repairs, you can begin house-hunting. Evaluate the market carefully, searching for fixer-upper properties in your area. So, it's important to consider the specific location carefully. Just because a home is priced low doesn't mean it's a good deal. You want a place that will be valuable when you finish, so a desirable location is a must. Being educated on the market will help you make an informed decision. Learn what neighborhoods hold value and what locations are riskier investments. You need to learn about what is available and for how much.
Keep or Sell?
As Freshome explains, if you're buying a home to get into a neighborhood you couldn't otherwise afford, or it's the only way you can get into a bigger house for your growing family, buying and staying may be your wise choice. However, many people dream of buying a fixer-upper, overhauling it, and reselling it for a tidy sum. After all, we see it on television and hear about substantial profits, and occasionally someone seems to become wealthy from a single sale. That said, it isn't for everyone, and if your renovations are extensive, costly, and time-consuming, it may not be a profitable venture. If you are a skilled handyman, have someone who can help you with repairs. Or, if you have a roomy budget for upgrades and find a house at a steal, it can work out nicely.
Your First Home
Whether to purchase a fixer-upper for your first home can be a complex decision. Carefully evaluate your financial situation and the skills, time, and money you can dedicate to the project. A fixer-upper can be a great choice when it fits your circumstances!"
I hope you enjoyed this guest blog. As always, if you have any questions, please don't hesitate to ask. I'm here and happy to help!