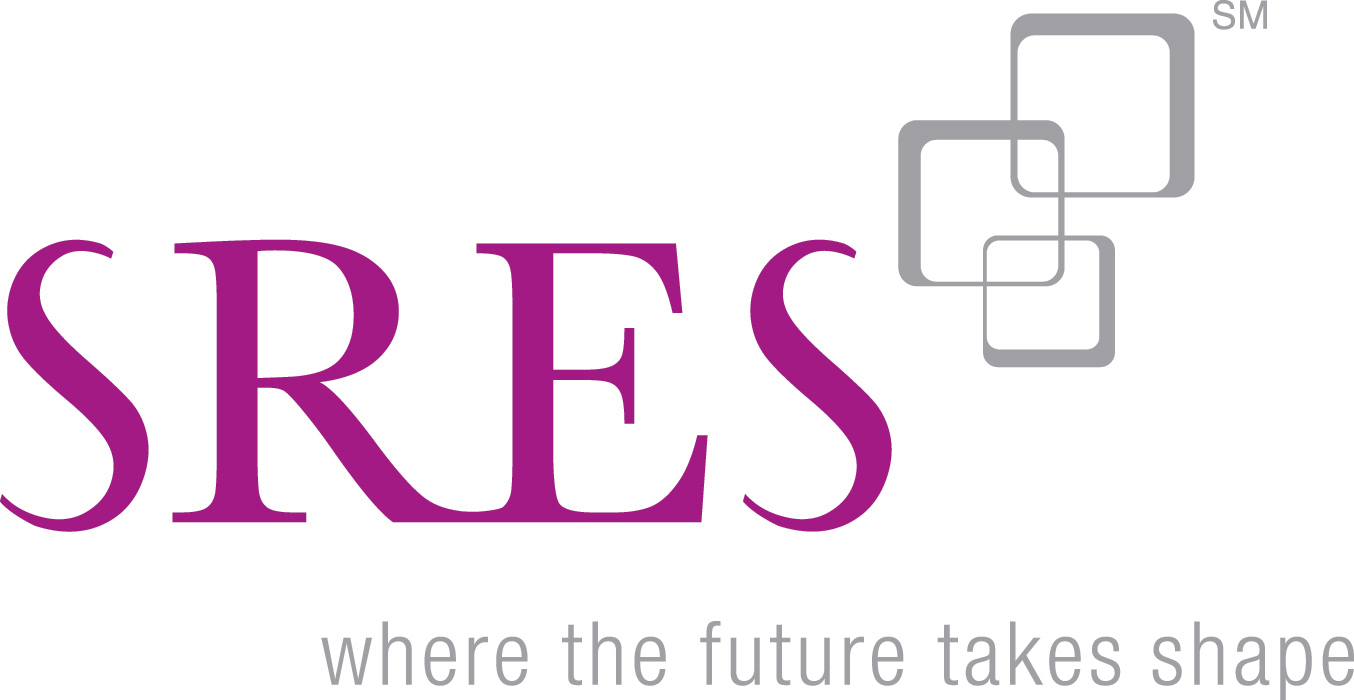 Seniors Real Estate Specialists®, or SRES® Designees, are REALTORS® qualified to address the needs of mature home buyers and sellers age 50+.
By earning the SRES® Designation, I have demonstrated the necessary knowledge and expertise to counsel clients age 50+ through the major financial and lifestyle transitions inherent in relocating, refinancing, buying, or selling a home. Over the age of 50 and contemplating your next steps? Consider the benefits of a Realtor® with the experience, knowledge, and marketing savvy specific to mature clients!
Choosing the appropriate over-50 living arrangement is challenging, not only because it encompasses an emotional dimension but also because of the complex issues you may need to weigh such as accessibility, cost, location, services, amenities, activities, and current and future care needs. In addition, decisions may include multiple family members who share living space or have responsibility for current or future choices. As your Seniors Real Estate Specialist®, I work with everyone involved to help you make the best over-50 housing choice for you or your loved ones. I also work with you to anticipate care needs as you or your family members age to ensure that today's housing choice will serve everyone well tomorrow. My consultations are always complimentary, and they may include information on or referrals to trusted experts in:
Advanced Directives, Wills, Powers of Attorney, and other estate issues
Specialized financing options, including accessing pensions, 401K accounts, and IRAs for real estate transactions
Additional financing options, including reverse mortgages
Real estate as an investment vehicle, including the 1031 Exchange
Tax options, including senior exemptions on property taxes
How Medicare, Medicaid, and Social Security affect real estate decisions for senior citizens
Universal or barrier-free design options to assist with aging in place
Greening your home to protect the environment, make your home healthier, and lower your energy bills
Are you considering selling your home? I can not only create a customized approach to marketing and selling your property, I can also connect you with the team who will assist with:
Inspection
Repairs
Landscaping
Cleaning
Decluttering
Staging*
Photography*
Packing
Referrals to trusted Realtors® in other locations
Moving, and more
(* Note that my services, when selling your home, always include complimentary staging and photographs where appropriate.)
Are you looking to make your next home purchase? As your trusted Realtor®, I sit down with you and your loved ones to discuss needs, outline options, and then help you determine the very best 50+ residence option for you. Working within the parameters you provide, I help you acquire the new home that best fits your needs. During the purchasing process, I assist you by providing referrals to and working as a team with:
Lenders
Inspectors
Title companies
Escrow companies
Trusted Realtors® in other locations, if relocating
Movers, and more
I am a firm believer in embracing teamwork as the best approach to success. I look forward to bringing my passion and expertise to your team while helping you achieve your goals!